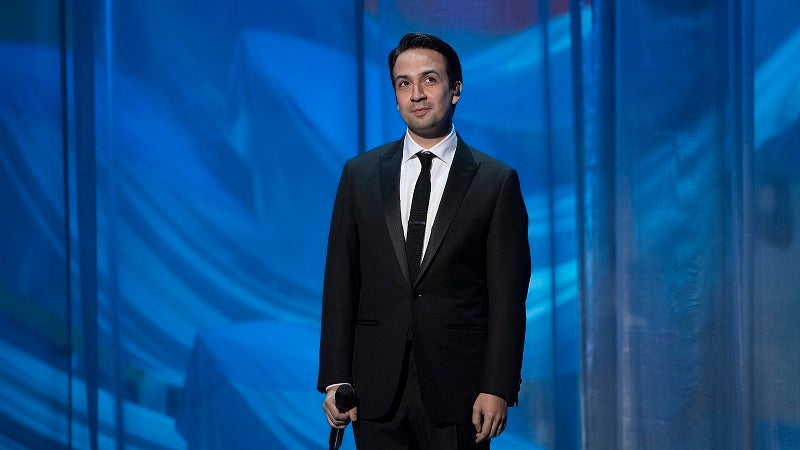 If you're having some trouble getting your ideas down on paper, this playlist from the multi-talented Lin-Manuel Miranda of Hamilton fame will help get those creative juices flowing.
https://kinja.com/ajax/inset/iframe?id=twitter-843943088603185153&autosize=1
The playlist, from Miranda's personal Spotify account and shared on Twitter, features over an hour of great songs about writing, or songs that feature great writing. You'll find everything from Weird Al Yankovic to Bob Dylan to my personal favorite band of all time, The Decemberists. Plus, there's a few solid gold show tunes in there as well. You can stream the entire thing below. So click play, get your fingers on those keys, and let the words flow through you.