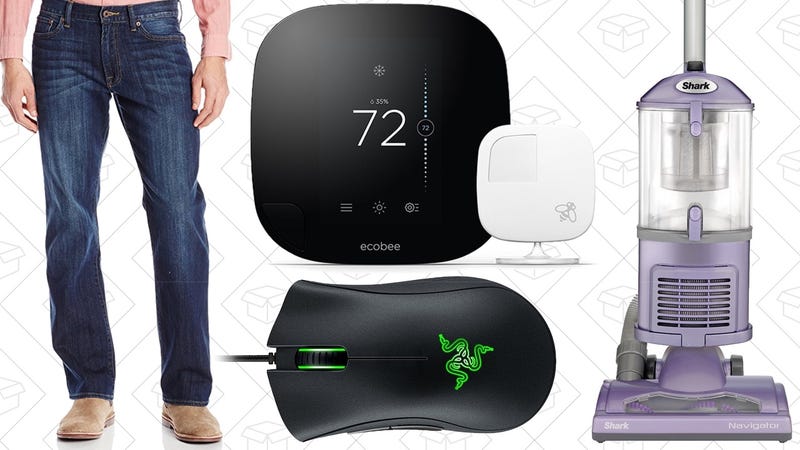 A one-day sale on jeans, a Razer Gold Box deal, and your favorite affordable vacuum lead off Thursday's best deals from around the web.
Bookmark Kinja Deals and follow us on Twitter to never miss a deal.
https://kinja.com/ajax/inset/iframe?id=twitter-630717684355694593&autosize=1
Top Tech Deals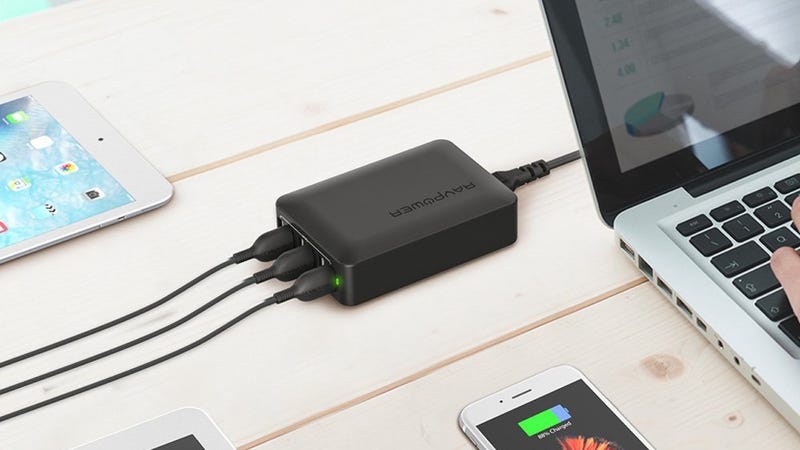 Look around the room you're in now, and you can probably find half a dozen things you own that charge over USB. Now, you can juice them all up at the same time for just $17.
---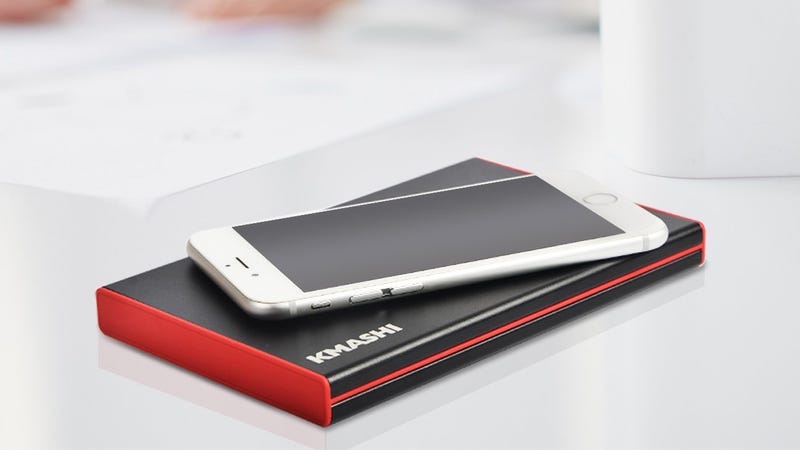 $29 is a great price for a basic 20,000mAh USB battery pack. For one with Quick Charge 3.0 output and input though? It's pretty much unprecedented. Just be sure to use promo code Z6Y36CXQ at checkout to save $8.
---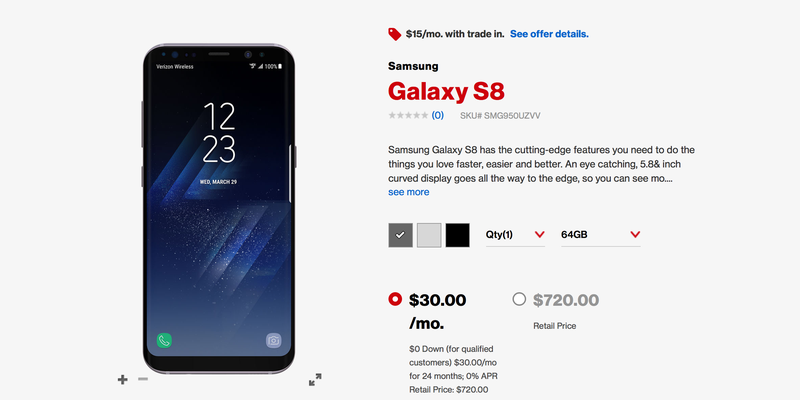 If you've picked your jaw up off the floor from the Samsung Galaxy S8 announcement and are ready to preorder, Verizon's offering some shockingly good trade-in incentives if you have an old phone you're willing to part with.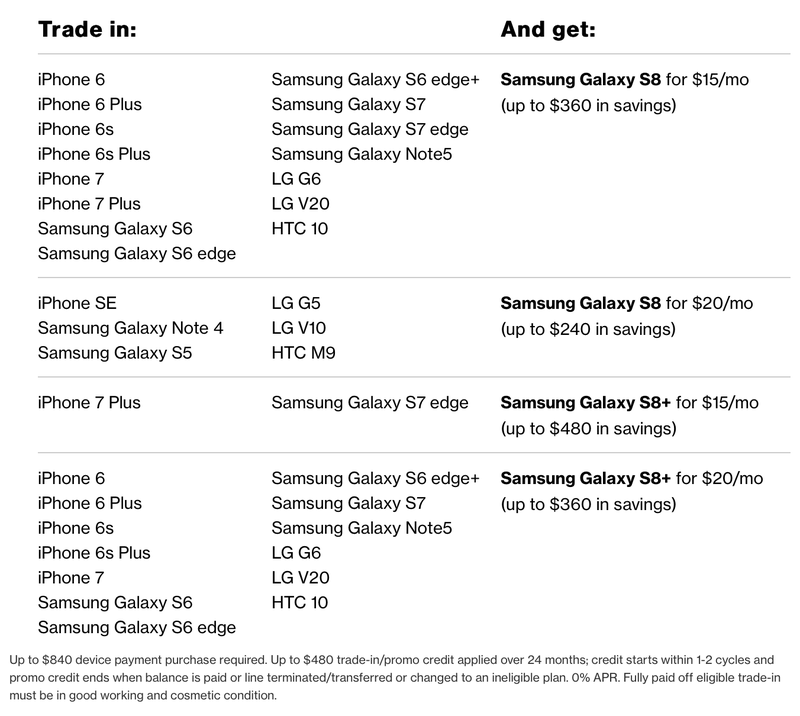 By way of example, Gazelle is currently paying out only $125 for a 16GB Verizon iPhone 6, but this deal would net you nearly three times as much in the form of bill credits. Plus, if you preorder, you can also get a free Gear VR headset and controller from Samsung to get the most out of your new toy.
There are a few catches here. First and foremost, you'll have to sign up for Verizon's new unlimited plan, which is actually a pretty decent deal if you're a heavy data user. You'll also have to pay for your phone in installments, with the trade-in credit awarded in the form of monthly bill credits over 24 months. Verizon doesn't charge extra for this, but you will have to stick with them for two years to get your full trade-in value.
---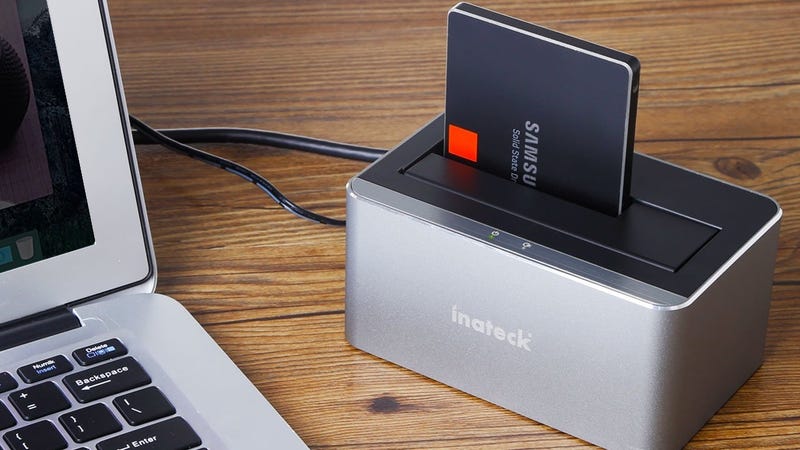 We see deals all the time on 2.5″ hard drive/SSD enclosures, but this $20 dock can accommodate 3.5″ drives as well. It's not as portable as an enclosure, but at least it'll look really cool sitting on your desk.
---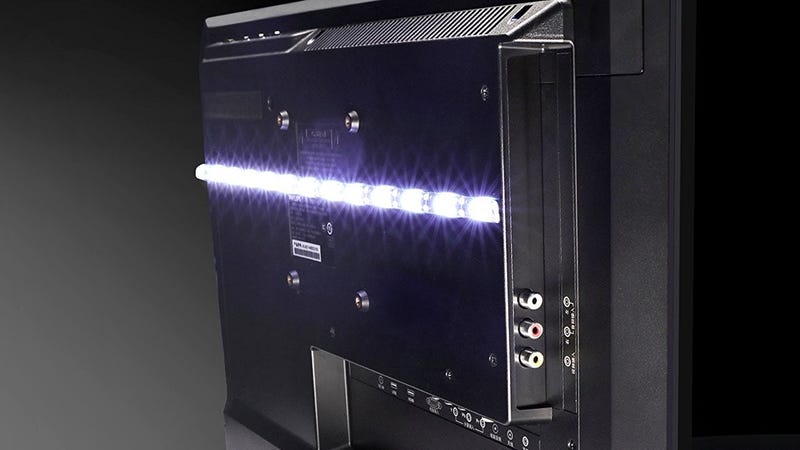 HDTV bias lights are so cheap now, that you really don't have any reason not to try one out.
These Kohree LED bias light strips plug directly into your TV's USB port for power, and stick to the back of the set via built-in adhesive. Once you turn your TV on, the light strip will cast a soft glow on the wall behind it, which can reduce eyestrain when watching in the dark, and improve your TV's perceived black levels.
Both the white and color models are $10 right now, so I'd probably opt for the RGB, unless it sell out.
---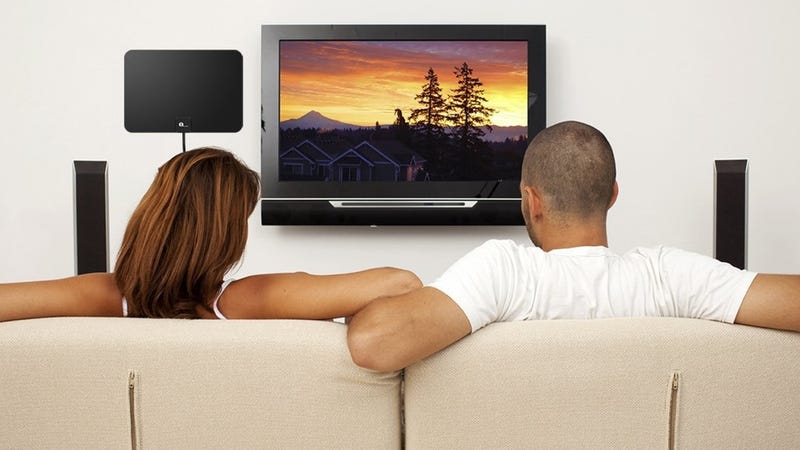 If you've tried an unamplified HDTV antenna (like the standard Mohu Leaf), but can't quite pull in every channel you want, this 1byone leaf-style model includes a USB-powered amp that should add a few miles of range.
Amazingly, this is actually Amazon's top-selling TV antenna, and boasts a 3.9 star review average on over 12,000 reviews. 3.9 is actually pretty high as far as antennas go. Since they don't work well in every location, they tend to get more low ratings than they probably deserve.
---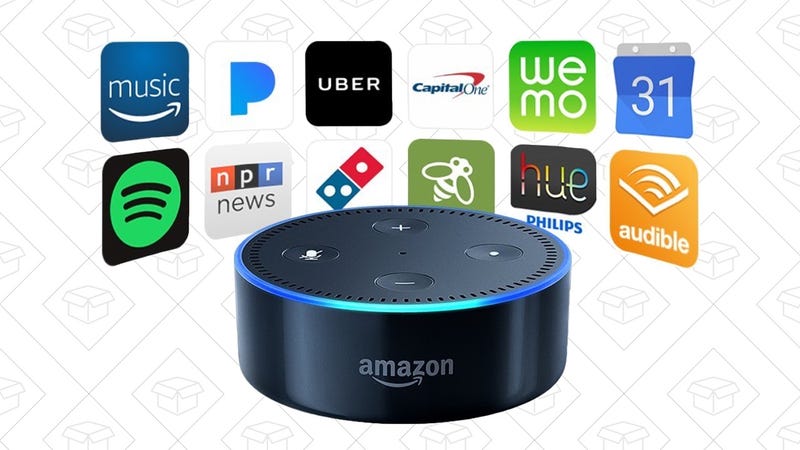 Amazon's Alexa is basically the operating system of the home, but to fully appreciate it, you need to scatter Echoes and Echo Dots around your house until they can basically hear your from anywhere. If you're ready to fully commit, Amazon's offering a solid discount on the already-affordable Echo Dot when you buy three, this week only.
To get the deal, just add three Dots to your cart, and use promo code DOT3PACK at checkout. The $130 you'll spend is, somewhat incredibly, $50 less than a single full-sized Amazon Echo. The Dots' speakers obviously aren't as good, but you can plug them in or pair them over Bluetooth to any other speaker you have lying around, which makes them perfect little omnipotent, voice-activated Music streamers.
---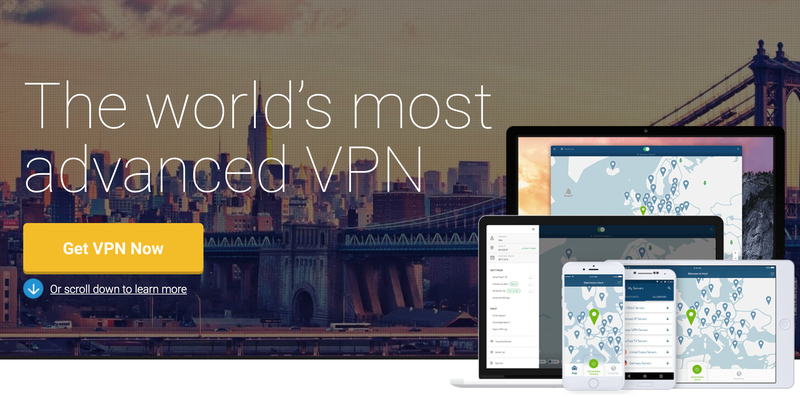 One day, we might get representatives in Washington that value their constituents' privacy over corporate profits, but until then, it's as good a time as any to sign up for a VPN service. Luckily, it costs less per month than a typical trip to Starbucks.
NordVPN has long been one of the most popular and reliable VPN providers out there, and if you sign up for a one-year membership, promo code VIP70 will drop your annual price from $69 to $48. If you're sure you want to commit, use this link instead to get a special two year plan for $72 with code 2YSpecial2017. Lifehacker has recommended Nord in some previous guides, but if you have any firsthand experience with the service, sound off in the comments!
---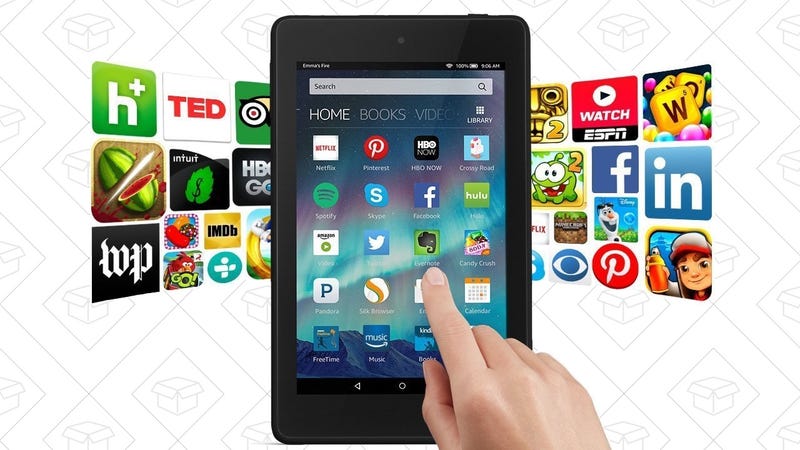 Even at full price, the 8GB Fire HD 6 is already one of the best sub-$100 tablets you can buy. At $35 though, it's a ridiculously good steal.
The big caveat here is that it's a certified refurbished unit, but this deal is half the current price of buying it new, and an all-time low by $15. It's also $15 cheaper than the entry-level Fire tablet, which has a worse (albeit slightly larger) screen, a slower processor, and less battery life.
---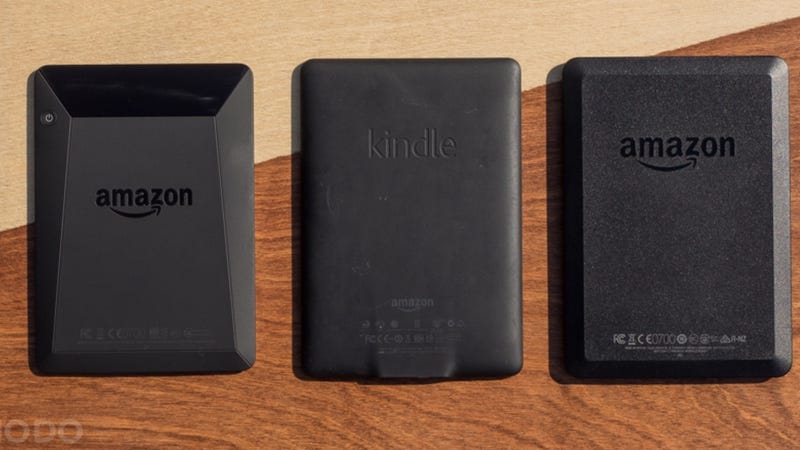 If you've got Prime and enjoy reading, Amazon's offering some of the best Kindle discounts we've ever seen right now, with $30 off the entry level models, and $50 off the rarely discounted Voyage.
The $50 price point on the entry-level model brings it into impulse purchase range, but just remember that it doesn't include a backlight. The $150 Voyage is really nice, and I own one myself, but it's probably not worth the $60 price premium over the excellent Paperwhite.
---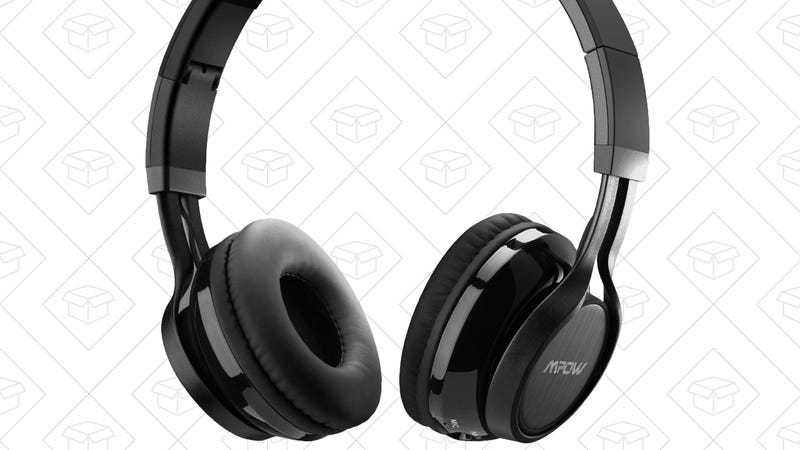 Mpow basically invented the ~$20 Bluetooth earbud market, but it turns out they also make wireless on-ears, and you can get (or gift) a pair for just $21 today.
---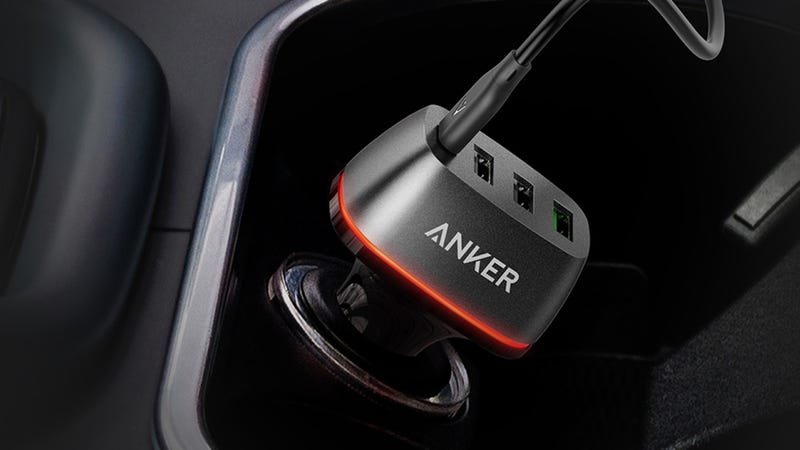 This Anker PowerDrive isn't the cheapest or smallest USB car charger out there, but with Quick Charge 3.0 and USB-C, it might just be the most future-proof. Get it for $6 off with promo code MULTI777.
Top Home Deals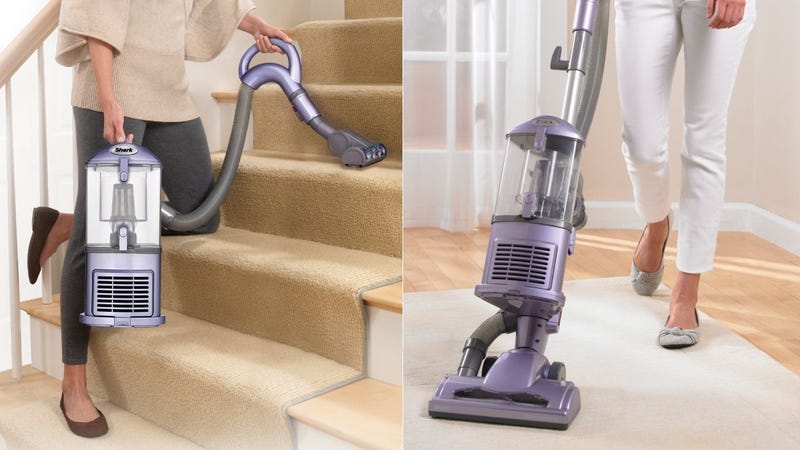 The Shark Navigator Lift-Away is your favorite upright affordable vacuum, and Amazon's marked it down to $113 today. That's the lowest it's ever been outside of a one-day Gold Box deal last year. Every other time we've spotted it at this price, it hasn't lasted long, so lock in your order before they're all sucked up.
---
GORUCK's military-inspired GR1 dominated this week's Co-Op for the best everyday backpack, and they're celebrating by offering our readers a rare 10% discount with promo code KINJAGORUCK10.
Now, even with the code, this is still a $267 backpack. I'm not blind to the fact that that's a lot of money. But every GR1 is hand-built over the course of four hours in the USA, is covered by a lifetime warranty, and by basically all accounts is just incredibly well-made. There's a very real chance that this will be the last backpack you ever have to buy.
Own one? Let us know what you think in the comments.
---

While it doesn't have the brand recognition of Nest's learning Thermostat, the Ecobee3 Smart Thermostat one-ups its most popular competitor by including a wireless remote sensor that you can place elsewhere in your house, giving the thermostat a more accurate picture of your home's overall temperature. Plus, it'll work with Siri via HomeKit, and your Amazon Echo too.
This thing almost always sells for around $250, but Amazon just dropped that to $199, matching Black Friday. This was briefly available yesterday for a few minutes, but sold out quickly. I'd expect the same today.
---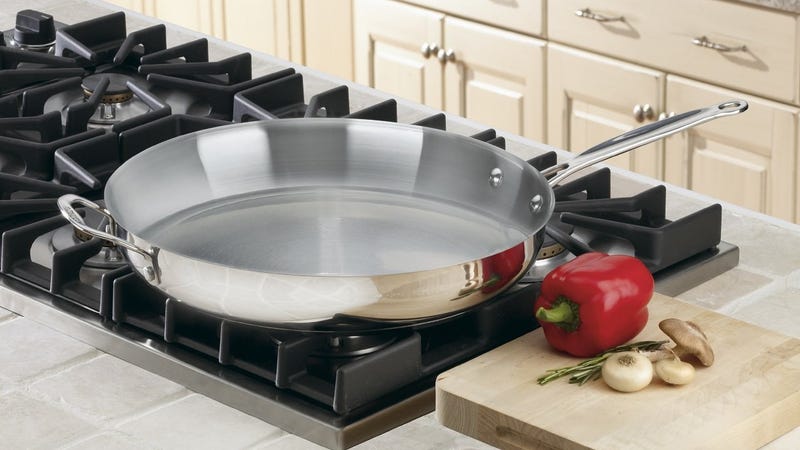 This 14″ stainless steel skillet from Cuisinart isn't the best you can buy-notably, its aluminum core doesn't extend up the sidewalls like you'd see on an All-Clad-but it's still an absolute steal for $13.
That's less than half its usual price, and it's actually cheaper than all of the available smaller versions. 14″ is large enough to cook for an entire family, and the built-in helper handle makes means it's still plenty maneuverable, making this a great addition to your cookware collection.
---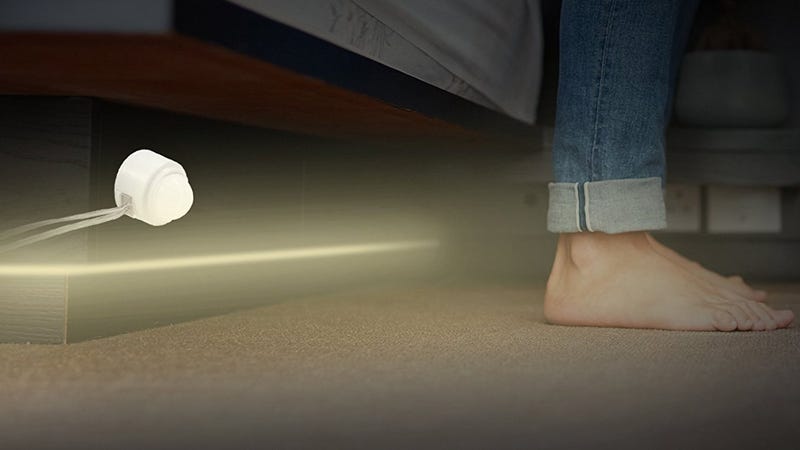 Thousands of our readers have purchased Vansky's motion-activated under-bed light, but OxyLED recently launched its own version, and you can get two for the price of one for a limited time.
These are great for shuffling to the bathroom at night without stubbing your toes, and with today's deal, you can install one on each side of your bed. Just be sure to add two to your cart, and use code 2OXYS101 at checkout to get the deal.
---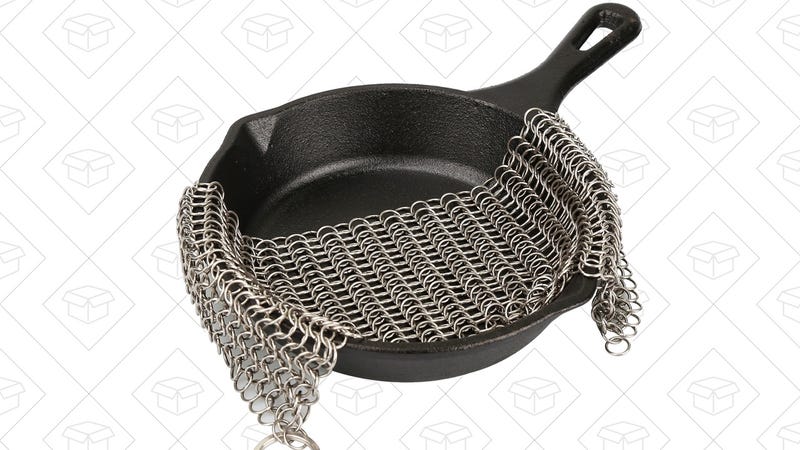 One of the only downsides of cast iron pans is that they can be a nightmare to clean, but this 4.8 star-rated chainmail scrubber can scrape away caked-on food without hurting your seasoning, or resorting to soap. No wonder a similar item is in our bestsellers club. Today's $10 deal isn't on the brand we usually post, but it's one of the best prices we've ever seen on an item like this.
---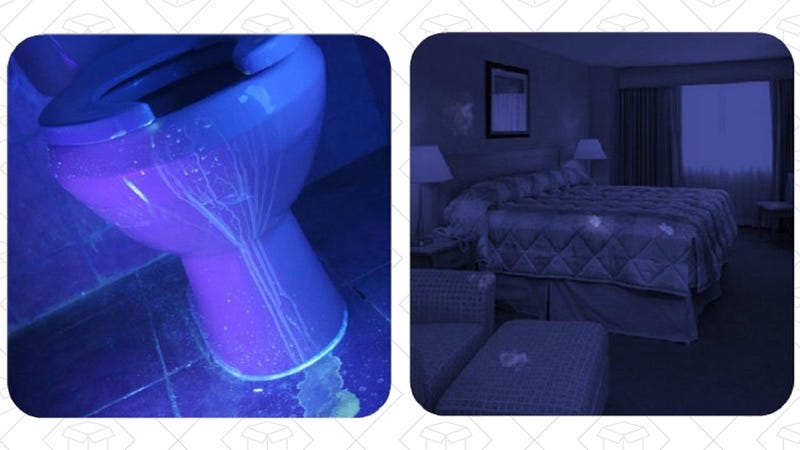 Blacklight flashlights are great if you want to spot hidden stains on train seats, hotel sheets, or (gasp) even in your own house…if that's something you want to do.
It may seem silly, but if you find even one stain in a hotel room and complain to management, I guarantee that this thing will pay for itself several times over.
---
Yes, yes, I know, kitchen unitaskers blah blah blah. I don't care; this salad chopper bowl is pretty cool. You throw a bunch of vegetables into the bowl, attach the lid, turn it upside down, run a sharp knife through the slots a few times, and presto, you've got yourself a chopped salad.
---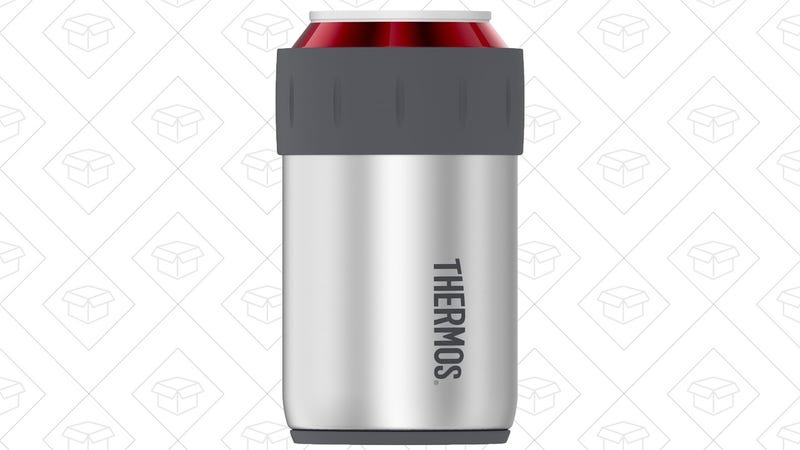 Let's be honest here, thin fabric koozies are mostly useful for decoration; they don't really keep a can cold for very long. This vacuum-insulated Thermos contraption though? It's the real deal.
Thermos's stainless steel can insulator uses vacuum insulation and thick walls to actually provide a barrier between your beverage and the outside world. They go so far as to claim that it will keep a can cold for up to 3 hours, and even if that's a little bit of marketing hyperbole, what could possibly be in that can that takes more than an hour to drink?
Even during the winter months, it has the added benefit of protecting your bare skin from cold, damp cans, so you can use it all year round.
Over 2,000 Amazon reviewers have given the Thermos a 4.5 star review average, and you can get one (or more!) for just $8 right now, within a dollar of an all-time low. Cheers!
---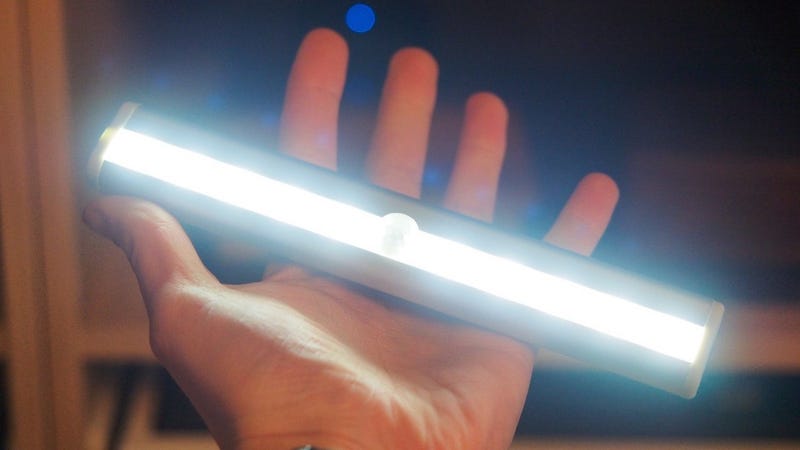 OxyLED's OxySense motion-sensing closet light is one of the best-selling products in Kinja Deals history, and it's easy to see why. You can stick it anywhere, it turns itself on and off, and it's super cheap. Today, add two to your cart, and get both for $15 with promo code 2POXYT02.
---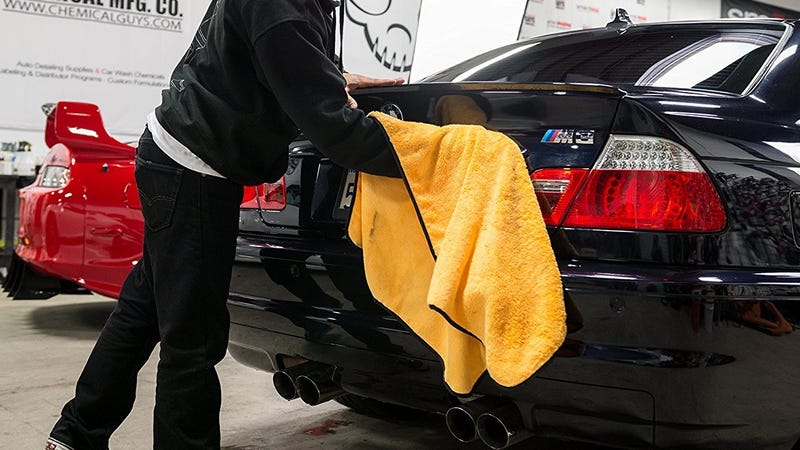 Chemical Guys' Miracle Dryer microfiber towel is basically just a sponge in towel form, and you'd be hard pressed to find something that gets your car dryer with less effort. $9 is the best price Amazon's ever listed, so that's one less excuse to not wash your car this weekend.
Update: It's now up to $11, but you can still get it for $9 with Subscribe & Save. Just be sure to cancel your subscription after you get it.
---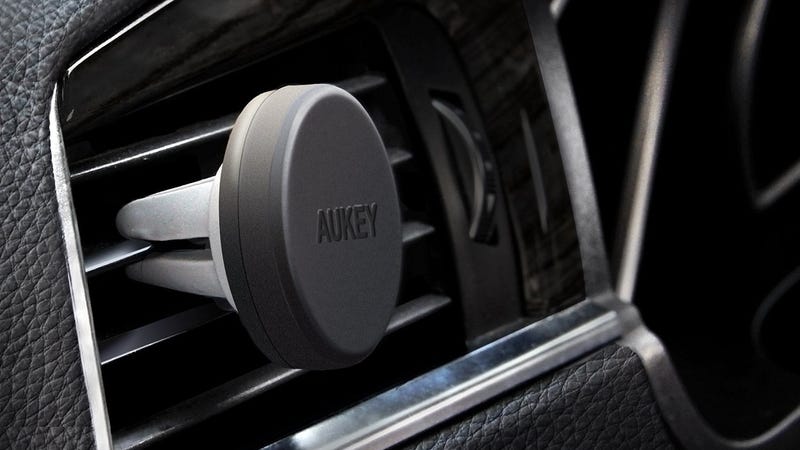 Aukey's simple magnetic smartphone vent holder is one of the most popular car mounts out there, and from personal experience, I can tell you it's awesome for taking on vacation for use in a rental car as well. For $5, go ahead, give it a try.
If you really want a windshield or dashboard-mounted phone holder instead, here's one for $7.
---